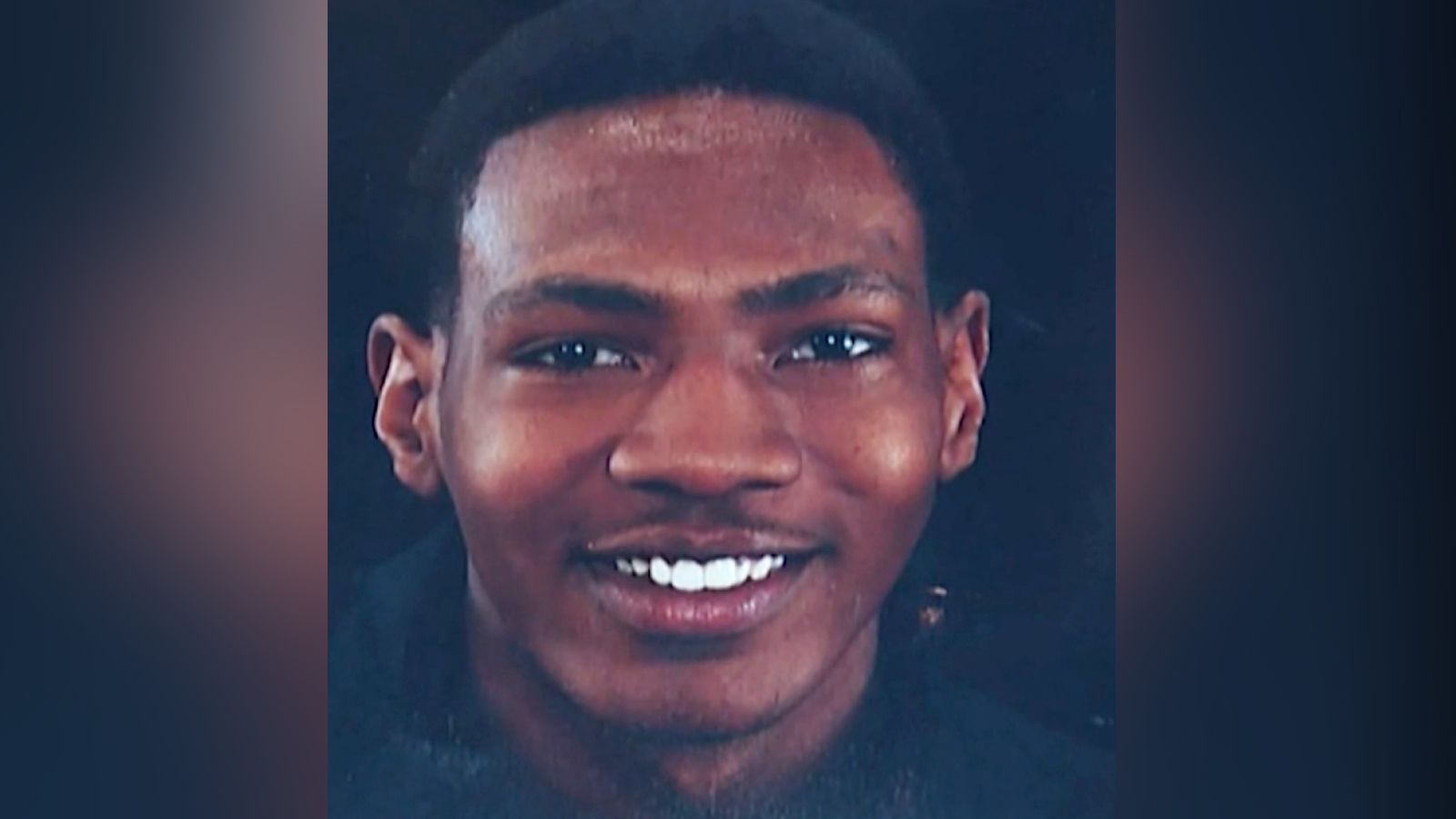 The grand jury concluded the officers were legally justified in their use of force against Jayland Walker, according to Ohio Attorney General Dave Yost.
The incident took place just after midnight on June 27, 2022, when police initiated a traffic stop of a 2005 Buick vehicle with a broken license plate light, according to authorities. The driver of the vehicle, later identified as Walker, drove away from officers and fired a gunshot from his vehicle during the car chase, according to police.
Walker then exited the vehicle wearing a ski mask and led police on a foot chase, ignoring commands to stop and show his hands, Yost said. Officers attempted to use non-lethal Tasers to pursue him, Yost said. Walker then made a motion that officers interpreted as threatening, leading to the shooting, Yost said.
"He reached for his waistband in what several officers described as a cross-draw motion, planted his foot and turned toward the officers while raising his hand," Yost said. "Only then did the officers fire, believing Mr. Walker was firing again at them."
Jayland Walker is seen in a still image from police body camera video.City of Akron/Reuters
"The law allows officers to use deadly force to defend themselves or others against a deadly threat," he added.
Walker was unarmed at the time he was killed, according to police. A gun was found in his vehicle after the shooting and the ballistics of a shot recovered nearby matched the weapon, Yost said.
A week after the shooting, police released a narrated video timeline of the shooting featuring parts of body camera videos from 13 officers at the scene, as well as still images taken from traffic cameras.
Eight police officers fired a total of 94 shots at Walker within 6.7 seconds, according to the investigation. Three of the officers fired 18 times each.
Walker suffered 46 gunshot entrance wounds or graze injuries, according to an autopsy by Summit County Medical Examiner Dr. Lisa Kohler. Even so, Walker was handcuffed after the shooting, a police move that "added insult to a terrible loss," family attorney Bobby DiCello told CNN last year.
DiCello said Monday he was disappointed in the grand jury's decision, and that the family will file a civil suit. "We're going to be filing it before the one year anniversary of his death," he said.
Yost said they could not say whether any of the eight officers involved testified before the grand jury.
The special grand jury was composed of nine people: three men and six women, according to Ohio Assistant Attorney General Anthony Pierson. Two of the jurors were Black.
In Ohio, at least seven of the nine jurors must vote in favor of charges in order for an indictment to come down, but Yost said they were precluded by law from discussing the final vote.
The investigators with the Ohio Attorney General's office conducted more than 100 interviews and reviewed footage from over 50 body-worn cameras, Pierson said. They also reviewed relevant surveillance video, including 25 videos from the Ohio Department of Transportation, according to Pierson.
Following the grand jury's decision, Akron Police Chief Stephen Mylett announced the police department will begin an internal investigation into the fatal shooting. It will include an examination of the entire incident, including training and police procedures, Mylett said, to determine if any police policies or procedures were violated and whether any policies need to be modified.
The eight officers "directly involved" in the shooting were initially placed on administrative leave and were reinstated by October 10 – a decision Mylett attributed to "staffing issues" in comments to CNN affiliate WEWS. While back at work, the officers were not in uniform or responding to service calls, the Akron Police Department said.
The department will not be releasing their identities for their safety and the safety of their families, Mylett said. Threats against the police officers involved are "believed to be active, viable, and credible," he said.
Public schools to close as city prepares for protests
At a news conference Monday, one of Walker's relatives said the family was encouraging nonviolent protests over the grand jury's decision.
"We want protests … but again, we don't want anyone hurt. We don't want any destruction to our city. But other than that, do what needs to be done so our voices can be heard," Robert Dejournett, a relative of Walker's and a local pastor, said.
All Akron Public Schools will be closed Tuesday due to the announcement of the grand jury's decision, according to spokesperson Mark Williamson.
Akron city officials have set up a "demonstration zone" located in downtown Akron outside City Hall and in front of the police department for "peaceful, civil, demonstrations," Mylett said Monday.
The protest zone will be open for 24 hours a day, for the next seven days, Mylett said.
Akron Mayor Dan Horrigan and Mylett called for peaceful demonstrations.
"While I know that this may not be the outcome that some members of our community may have wanted, I want to reiterate that this investigation was handled completely independently," Horrigan said. "An outside agency undertook the investigation of Mr. Walker's death from beginning to end."